Valladolid and padel continue to grow hand in hand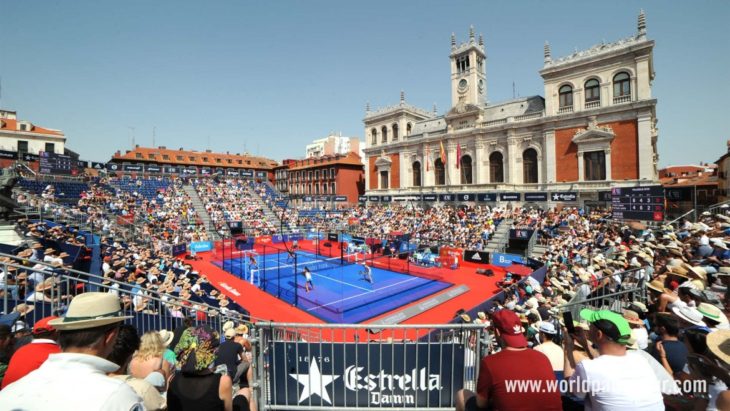 Valladolid will once again be the house of the best paddle in the world. The bet of the institutions continues being the main motor of the growth of this sport in the locality. These efforts have been rewarded with one of the great changes in the professional circuit for next year. A few weeks ago, World Padel Tour announced the great leap that the Valladolid headquarters would face for next year. Valladolid will host a Master in 2019.
The image of the central sport field of the Plaza Mayor of Valladolid overflowing has been one of the most special of the season that has just ended. The vallisoletana fans, one of the most sufferers of our country, surprised the best players in the world with full bleachers ready to enjoy the best paddle in the world. His promotion to the highest category of professional padel was a mere matter of time.
The agreement between Madison, World Padel Tour and the City Council of Valladolid ensures the status of Master's headquarters for the next four years, a status that will put the city on the map of the sport lovers of the shovel. For years, the Open de Valladolid has been considered from the professional circuit as one of the great flagships of the season. With this last decision, the city will increase the local economic return, which will increase from 1.6 million in 2018 to the almost two million euros expected for next year.
Valladolid and padel form for years a perfect tandem in which the city and the sport grow unstoppably. The capital of the world padel will concentrate the eyes of all the followers of the sport of the shovel in a new year full of emotion thanks to the best players in the world. From June 15 to 23, the great paddle party will arrive at your home to enjoy an audience that, as every year, will be delivered to encourage their favorite athletes