Green light for the start of Andorra Open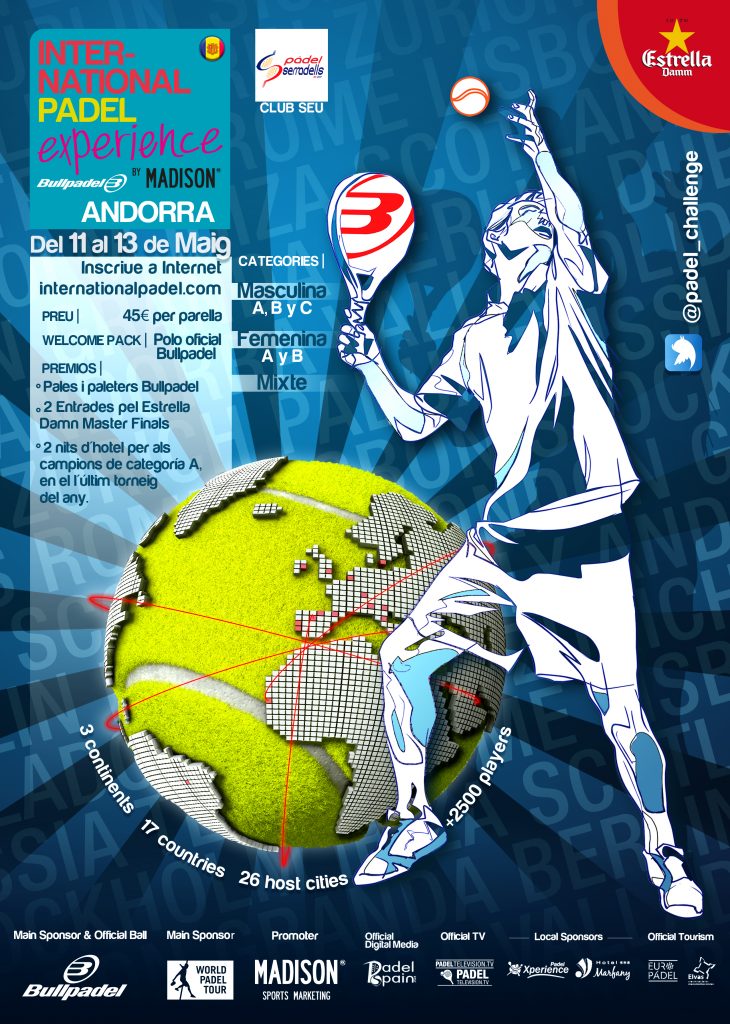 The fifth stop of the Andorra Open is just a few hours of starting engines and begin to taste a weekend of paddle and coexistence in the Principality.
52 registered couples, of which 5 will go for the women's draw A and 8 for the men's draw A, the winners of these two categories, will get a ticket for the Elvas Final Master contest, where all the champions of each venue will be grouped.
Today there will be about a dozen matches of all categories, starting the day at 20:00 hours and lengthening until 22:00 hours. Starting tomorrow, paddle marathon from early in the morning, where the final rounds will be defined. These matches will be played all of them in the day of Sunday, big day of the tournament.
Andorra is the third year in a row that it is the headquarters of the International Padel Experience by Madison, many well-known faces are expected and others that will live the experience for the first time. The Principipado rubs his hands.
See you, paddle lovers!