The explosion of the Italian padel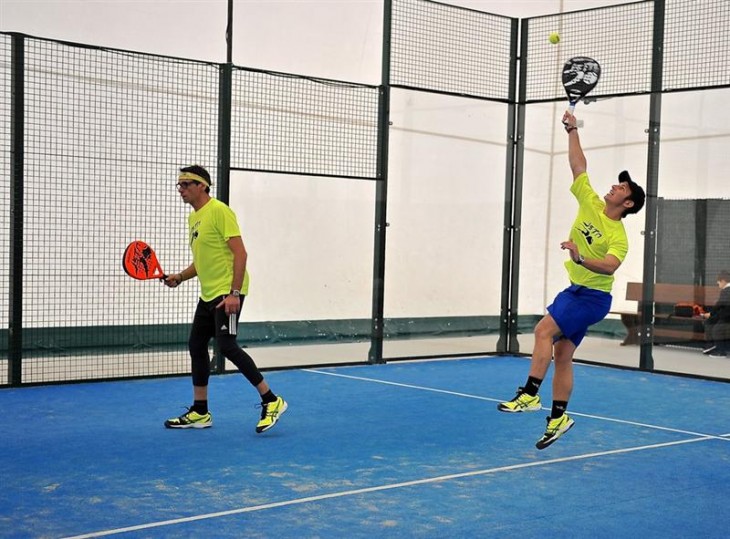 The Master Club Torino
hosts the first test by the
International Padel experiencie Madison
, from April 29 to May 1, amid great expectations, as adherents to padel in the transalpine country grows every day. As in Spain, the rise of the sport makes already has some
500 federal, thousands of amateur players, 27 tests per year and more than 150 built tracks.
Padel officially
entered Italy back in 1991 in tuscan lands
, where the first tracks were built, and in Bologna, a city in which the Federation was installed and where the best Italian players were formed. But unlike our country, no one devoted his time to grow the sport, and until 2010 was still an unknown activity for many.
Andrea Balducci
, one of the major drivers of padel in Italy, explained in an interview VAVEL.COM
the difficulties in introducing the sport in his country
: "You go with a computer, you get sick of power points and show pictures full of information to search partners, to try to convince people that in a crisis the paddle can be a solution and provide work ... But I felt a stranger! They looked at me weird, like saying "
What comes to bike we sell this? Squash? Mini-tennis? We have them here in Italy.
" However,
in just 5 years, from 5 built tracks have passed more than 150
, with the assurance that growth pádel is already exponential and unstoppable, thus becoming one of the most popular sports at the amateur level. Currently about 70% of the tracks Italian pádel are concentrated in Rome, although the range is opening to cities like
Milan
(which like Rome hosted a test of International Padel Experience by Madison in 2015), Florence, Verona and Turin, which in 2015 was increased their investment due to its designation as
European city of sport.
Player profile usually people
over 35
, a former tennis players, middle-upper class and that personal, work or family reasons have or have had a relationship with Spain. They are already appearing the first schools, so in a few years it is easy for students who today are children of the same, they become big sports figures. Governed by a committee within the
Italian Tennis Federation (Comitato Paddle)
and managed from Rome, professional padel tennis is organized through a good circuit,
some big tests per year
(open also to foreign players) and several tournaments only for players nationals. In 2015 the National League teams, divided into two groups (north and central-south), and every week a day (3 male and 1 female couples per team) played was created. Despite the immaturity of the Italian padel tennis, internationally, I must say that the players of boot-shaped country finished
fourth in the last World Championships in the women's category, and sixth in the men
. A fact that certainly portends a good padelero future in Italy. PICTURE: Federazione Italiana Tennis