Elvas shows the road to the final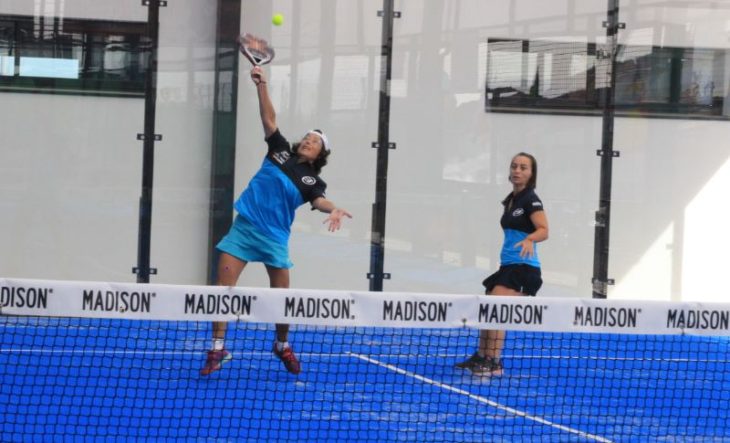 The Final Master of the International Padel Experience is in the final stages of the competition after a spectacular first day of game. The marathon held during the day on Saturday ended by defining the last crosses before the expected end of Sunday. Four couples from each category will try to conquer the crown, to do so, they must overcome the tough semi-final event that will be played at the start of the day.  
The first day of competition began with the arrival of the great champions of each of the venues to the club Europadel de Elvas. After the welcome, the first players of the tournament jumped to the tracks to begin the grand Final Master. After the first matches, one of the big surprises of the, the presence of the professional World Padel Tour player, Victoria Iglesias. The Andalusian player enjoyed playing with the international champions before posing with the players and learning about the International Padel Experience circuit by Madison.  
During the lunch break, the more than eighty players could enjoy a spectacular paella at the club's facilities. The competition resumed with the round of 16 matches and the quarters, which defined what would be the last games before the grand final on Sunday.  
The semifinal matches of each of the categories will take place early on Sunday. In the Feminine Category, the girls from San Marino, Curto and Pollacci, will face the champions of the Open of Valladolid, Castrillo and Díez, for a place in the grand final. On the other side of the net, the couple that manages to overcome the duel between the winners of London, García and Acilú, and those of Perpignan Laia Carratalá and Cristina Montolio will wait for them.  
In the Men's Category, Matador and López, champions of Bilbao, will face Diaz Martín and Bautista Ortiz, who managed to pass to the Final Master after being crowned in Málaga. They will face in the final the winners of duel between Cinca and Amondarain, winners of Valladolid, against Casseta and Licciardi, the champions of Turin.