TECHNIQUE CARD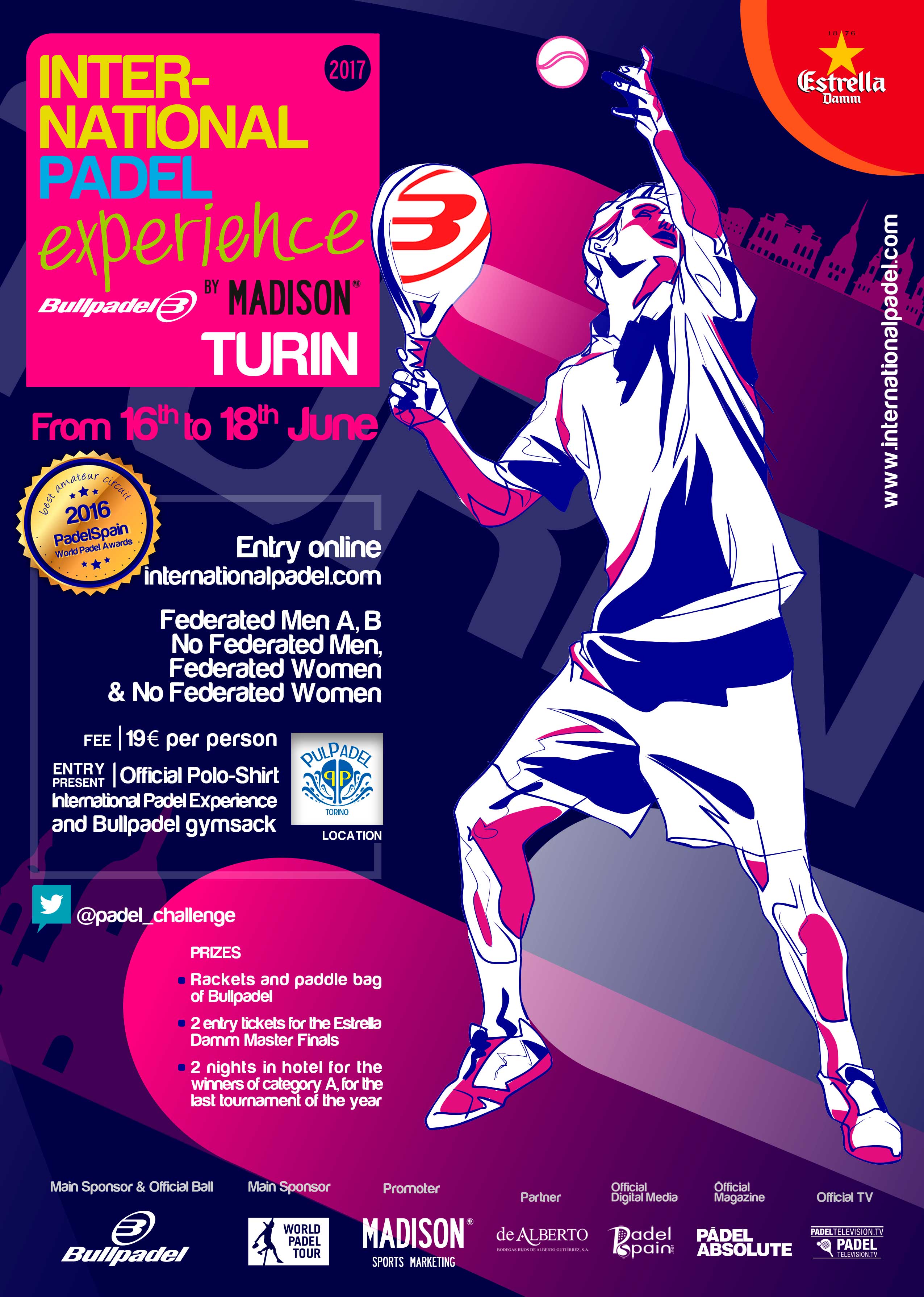 SPONSORS
THE CLUB
EL CLUB
El Master Club ha apostado fuerte por el pádel y quiere promocionar este deporte aprovechando que Turín es este año es Capital Europea del deporte.
Como todos los torneos del International Padel Experience by Madison, la inscripción es abierta y pueden participar todos los jugadores y jugadoras que lo deseen, sea cual sea su nivel, ya que el circuito es amateur.
La competición en este caso comienza el viernes 17 de julio y finaliza el domingo 19, aunque la organización, como en el resto de las citas, adaptará horarios para que aquellos jugadores que se acerquen al torneo desde otros países puedan competir sin problemas.
El Master Club está situado en una de las zonas más bonitas de Turín, a los pies de la colina. Con su asociación ASD PulPádel, el Master Club quiere que el pádel pueda tener éxito también en Italia.
El club tiene dos pistas de pádel, pistas de tenis, fútbol, gimnasio y piscinas. Las pistas de pádel se encuentran en el medio del club a lado del jardín y de la piscina.
El Master Club se encuentra en Torino a menos de 15 minutos en coche del centro ciudad  Duomo, así que los jugadores podrán disfrutar de la ciudad tras jugar sus partidos.
Corso Moncalieri 494, 10133 Torino.
AWARDS
Categoría A Masculina
Categoría A Femenina
Categoría B Masculina
Categoría B Femenina
Categoría C
Campeón
Pala K3
Pala K3 women
Pala K2 Evo
Pala Kata Light 15
Pala BP10 EVO16
130,00€
125,00€
100,00€
100,00€
90,00€
Subcampeón
Paletero BBP
Mochila BMP
Bolso BMP
Neceser
50,00€
42,50€
30,00€
12,00€
*Además a los campeones masculinos y femeninos de la categoría A recibirán también los siguientes premios:
2 entradas para el Estrella Damm Master Finals
2 noches de hotel para el último torneo del año
TRAVEL PACK
Enjoy between the breaks of the tournament for tourism
So that you do not miss everything that Turin can offer you we have selected for you the places and plans of the city:
The Egyptian Museum of Turin is the second most important museum of Egyptian antiquities behind the Egyptian Museum in Cairo. It is a baroque building that is part of the Palazzo dell'Accademia delle Scienze. For more information you can visit its official website: aqui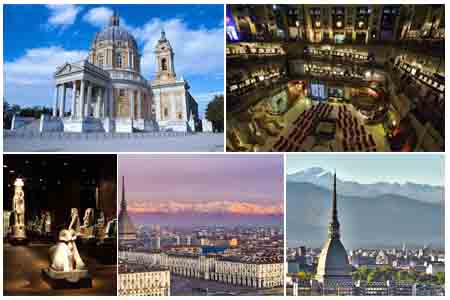 Piazza Castello is considered the heart of Turin and is located in the historical center of the city. In this famous square are some of the most important buildings of the city, such as the Madama Palace, the Royal Palace, the Turin Cathedral or the Regio Theater. Next to these famous buildings, there are three outstanding sculptures around the Madama Palace: the first one dedicated to the Ensign of the Sardinian Army, the monument to the Knight of Italy and the sculpture dedicated to Manuel Filiberto de Saboya-Aosta.
Cinema Museum this museum is dedicated to the history of Italian and international cinema. It was inaugurated in the year 2000 and is arranged in a didactic way, for the enjoyment of the whole family. It is located in the historic center of Turin, on the Mole Antonelliana. For more information visit its official website: http://www.museocinema.it/ aqui
La Mole Antonelliana is the main architectural symbol of Turin, located in the historic center of the city. Originally it was built to be a Jewish synagogue, however, due to disagreements between the architect and the Jewish community did not end up developing as such. At the moment, it is the headquarters of the Museum of the Cinema. The image of this building appears in the coins of two Italian euro cents.
The Carignano Palace is located on the street of the Academy of Sciences and is one of the Residences of the Royal House of Savoy, declared a World Heritage Site by Unesco. Currently, the palace is home to the National Museum of Risorgimento, one of the most important museums on Italian history.
Stefano Fanti al Ristorante Circolo dei Lettori Located in the historic city center, inside of the Circle of Readers. It is one of the most famous and elegant restaurants in the Turin. They offer several tasting menus that consist of 7 dishes and with the possibility of including or not wine tasting. It is the most expensive option but highly recommended, the price per person is between 40 €-60 €. Booking essential.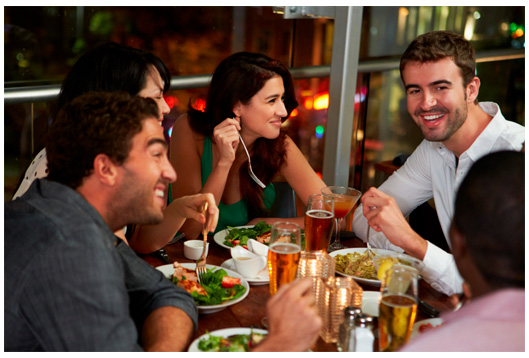 Il Bistrot della Bottega del Gusto Located very close to the Piazzeta Primo Levi. They serve typical italian food, all kinds of pasta, meats and sausages. It is the average option, its average price is 20 €.
Il Divin Panino Small restaurant also located in the center of the capital. It is famous for its "paninis" and for serving "street food" with best products. They serve typical Italian food and very good price. It is the cheapest option since the average price per person is around € 7.
Turin Airport
The Turin airport is located 16 km from the city centre Website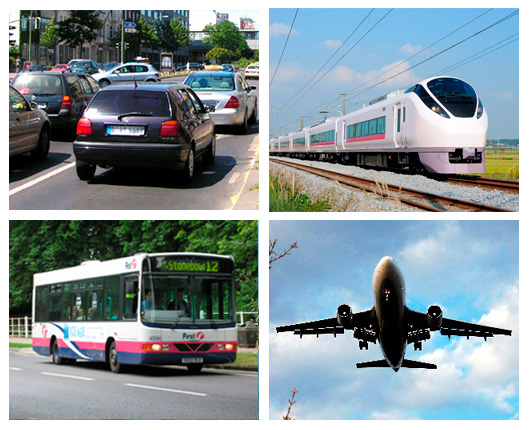 From the airport to the Master Club
By car: Access to RA10, go in the northern part for Strada Aeroporto / SP2 towards Route Giovanni Mussa. At the roundabout, the takes the 1st exit towards Str. Lein ì / SP10 and later you must take the exit towards Tangenziale / Torino. Continue in RA10 towards Corsican Vercelli in Torino, join to RA10 and place in the left and take the exit towards Barriera / Milano / Centro / Collina and 500 meters join to Corsican Grosseto. You must continue through Corsican Vercelli. Capture Corsican Nonruns aground towards Put Regina Margherita, turn to the right with direction to Corsican Vercelli, turn to the left side towards Corsican Nonrun aground, continue for Corsican Tortona / Ponte Carlo Emanuele I, continue towards Corsican Tortona. After, continue towards Corso Moncalieri / Corso Moncalieri 494, then continue on Ponte Regina Margherita, turn right towards Corso Casale (indications to Piazza Vittorio Veneto Centro) and finally turn right towards Corso Moncalieri / Corso Moncalieri 494 The Master Club is on the right. Estimated ride time is 35 min.
By train and bus: You should approach the train station and take the SFMA 40 Torino Dora GTT train and get off at the fourth stop, Stazione Dora. Walk for 1 minute to the bus stop Fermata 3016 – Dora GTT and take the bus number 52 to Adua Capolinea for 13 stops until Fermata 35. Then take bus 67 Marconi Cap. and get off at the stop Fermata 2046 and you´ve arrived to the Master Club.
CLASIFICATION
Men A
Puntuaction
Men B
Puntuaction
Champion
Severini – Cremona
950
Calvetti-Milone
790
Runner-up
Casetta – Nicoletti
900
La Goia – Ballatore
740
Semifinalists
De Barros – Leonik
Angilella – Soagnotto
850
Bianchi – Corsino
Gillio – Foleto
710
Women A
Puntuaction
Champio
Pollacci – Sussarello
950
Runner-up
Dolce – Savini
900
Semifinalists
Campigotto – Cravero
Colombo – Sangiorgio
850
GALLERY
Colgaremos aquí las fotos del torneo una vez celebrado.
Volver a calendario 2017